School's out, fun's in!
With the summer holidays in full swing there will be parents and carers already scratching their heads and wondering what to do next with the children.
Entertaining kids (particularly if you have two of very different ages) can be difficult, as what is appropriate for one may not suit the older or younger sibling.  Let's not forget that parents have to keep their own sanity too!  So what's the solution?
Families return to us time and time again as the answer as we offer something for everyone.  Let's explore our facilities below:
Baby Zone
Here at Lets Explore we introduce soft play from birth, with a space that is safe and soft for sitting, rolling and crawling. The area is a clean environment that encourages milestone developments and enriches the senses. What's more these little ones can play for free!
Toddler Corner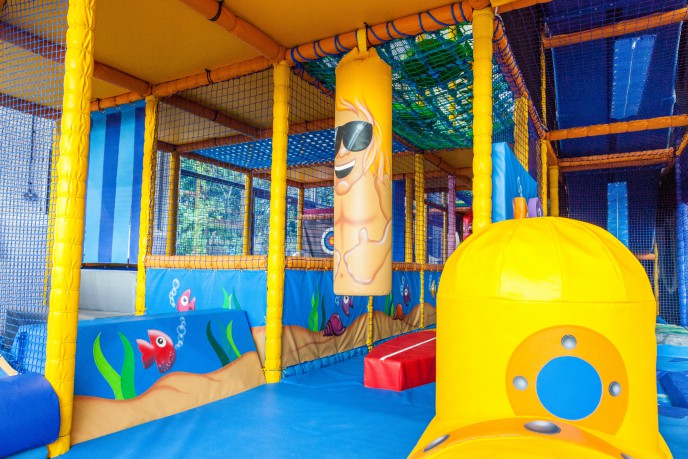 For those not at school yet, we have a designated toddler corner with play equipment specifically for their age group.  Small agility nets help build arm strength and coordination, while the brightly coloured ball pit can be used for colour sorting and recognition - as well as a pool to swim through. 
Soft Play
For primary school aged children, the soft play space is tiered over three levels so they can expend maximum energy.  Power through the punch bags, ride the zip-line, and glide the slide – all before taking a turn on the spinners. 
If this isn't enough, our equipment is zoned for adventure so children dive under the sea, explore the jungle and blast off into space – all under one roof.
Fancy a child's eye view of what they can experience?  Have a sneak peek via our video which offers a taste of our stimulating centre here .
What's more, over the summer we are running music and dance sessions courtesy of our friends at Tiny Tunes.  Head to the LETS Explore Facebook page to find out more .
And relax!
For the grown-ups, we have a barista-run café so while the kids are having fun the big ones can relax, refresh and recharge.  From a calming cappuccino to a perfect panini, there's a fantastic selection of food and drink to whet the appetite.
We are open seven days a week from 9am to 6pm, and onsite we also have our own family-run restaurant – Blacks Burgers.  From bacon baps to burgers, (including child portions) you can extend your family day out and dine with us too.
We look forward to seeing you over the summer break!