Lets Explore CAFE

WE CURRENTLY HAVE A LIMITED AMOUNT OF HOT/COLD DRINKS, SNACKS AND FRUIT AVAILABLE AT OUR CAFE. MORE SUBSTANTIAL OPTIONS WILL BE ADDED OVER THE COMING WEEKS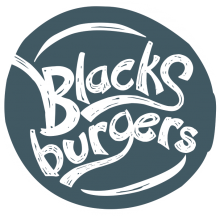 If you're after something more substantial, family-run Blacks Burgers, a firm Surrey favorite, has a restaurant on site at Lets Explore. Here you'll find a mouthwatering menu of adult and kid-size meals, all freshly made to order. 
BLACKS BURGERS ARE CURRENTLY ONLY OPEN FROM 5:00PM EACH DAY
Click here to view their menu.