Lonely mum – How to overcome isolation in parenthood
Becoming a parent is one of the most exciting times in a person's life.  However, once your visitors have all been to see the new born and your partner goes back to work, some new mums and dads can start to feel quite isolated. A survey in 2017 showed that a massive 92 percent of mums feel lonely some of the time - so don't think you are the only one going through it.
The first thing to do in this situation is to recognise these emotions and take action, as no one should feel secluded.  Here we have created list of things to do to keep you connected to the outside world.
Health visitor advice
Every child born in the UK has a Personal Child Health Record which is commonly referred to as the 'red book'.  This is the book where health and development of a child is recorded from their weight to immunisation.  Within this there will be contact details of the local health visitor team.  People often contact their health visitors to find out whether there are parents in the area with children of a similar age that they could connect with.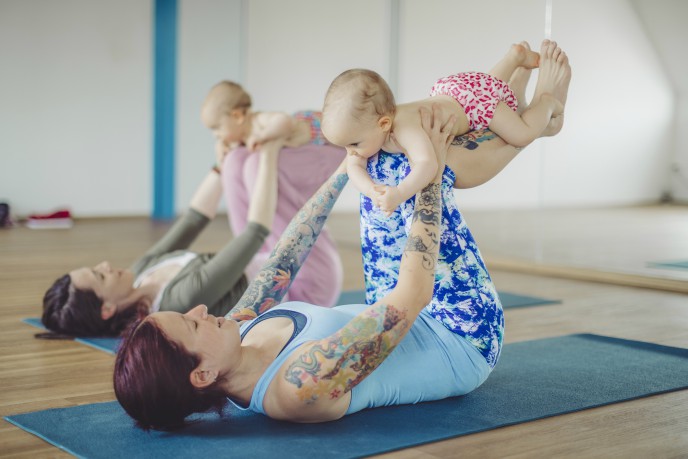 Friends and family
We have all heard the old expression that 'a problem shared is a problem halved', and it is very true.  Reach out to friends and family and let them know how you are feeling.  It's likely they'll be sympathetic and offer you some advice from their own experiences.  While on the phone why not set a date to meet for coffee?  It is nice to have something planned in the future to look forward to.
Parenting forums
There are many well established networking websites designed specifically for parents.  These can be a good source of practical information and many have their own community forums where you can chat with other parents and even start your own thread on a subject matter of your choice. Popular sites include www.netmums.com and www.mumsnet.com.
Local parenting classes
No, not ones that teach you about parenting, but do look into classes that other parents attend such as baby yoga, swimming lessons or baby massage.  Here at our soft play centre we host a session called Tiny Tunes every Tuesday at 10am.  There is no need to book, and the hour is crammed with singing, dancing, parachute games and bubbles.  There is lots of fun for little ones and an opportunity to meet new people and make new friends.
Me time
It is important for everyone to find some 'me time'.  Whether it is going for a run or simply reading a few pages from a book.  While your partner, friend or relative looks after your little one, finding something you like and enjoy is great for mental health.
We are open all week and our opening times can be seen here.  We look forward to seeing you soon!