Ever wondered where nursery rhymes come from?
Love it or hate it we are sure that you've found yourself humming, or hearing in your head the popular children's song Baby Shark (apologies if we have planted this earworm in your brain again).  Dating back to 2014, this popular tune began in Indonesia but spread quickly across the globe and has received more than two billion views on the internet. It's not surprising it has rocketed as a family favourite as it has little ones up on their feet dancing and performing a series of actions including the hilarious toothless grandma and grandpa shark.
It isn't the first fun and catchy song that children love joining in with, but when you dive beneath the surface of some other popular rhymes you uncover some gruesome backstories.  Here we explore the true, and occasionally gruesome, meanings behind some of the ditties from childhood:
The history of ring a ring of roses
The history behind this childhood favourite actually represents the Black Death rampaging across London in 1665.  The ring refers to one of the signs of the plague which was a circular rash on the skin.  The posies refer to sweet herbs people would carry in their pockets which they thought would protect them from catching the fatal disease in the first place.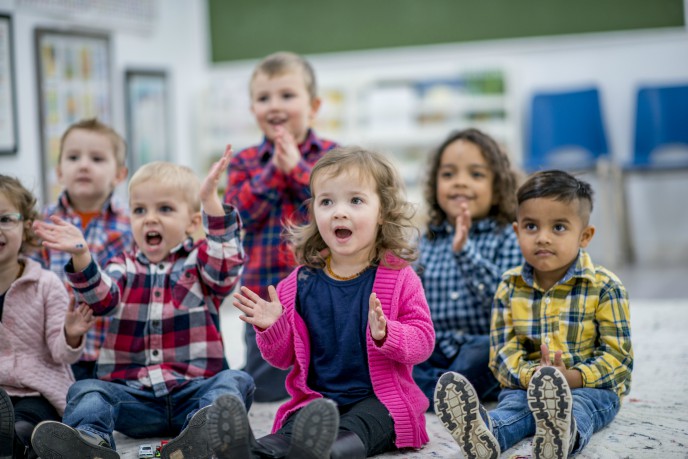 Humpty Dumpty
There are several theories behind the origin of this popular action song, but what was known is that in 15th century England a person who was 'portly' was commonly nicknamed a 'Humpty Dumpty'.  One belief behind the rhyme implies that Charles I was referred to as a Humpty Dumpty of England.  The king was toppled by parliament, and thus his army couldn't help in restoring his power.  He definitely couldn't be put back together again as later King Charles I was executed.
Here we go round the Mulberry bush
According to historians this song is more than 400 years old and is about female inmates in Wakefield Prison being exercised around a mulberry tree in the jail's grounds. 
Baa baa black sheep
In the reign of King Edward I, he imposed a tax on wool where farmers only got to keep a third of the sale price.  The other two thirds were split equally between the king (master) and the church (dame), which is why some variations of this song tell of the poor agriculturalist crying down the lane.
So next time you find yourself inwardly or audibly groaning about 'Baby Shark' remember at least it doesn't have a shocking background!
If you fancy adding some new (and more jolly!) songs to your little ones' repertoire, come along to our Tiny Tunes session every Tuesday between 10-11am where there's lots of singing, dancing and fun to be had.  It's suitable for all ages and pay as you go at only £5 a child per session.  We look forward to getting a wiggle on with you soon!